Meet DeckAssistant
An AI
Assistant
for
Stream Deck
with a better ChatGPT
macOS 11+ Intel and Apple Silicon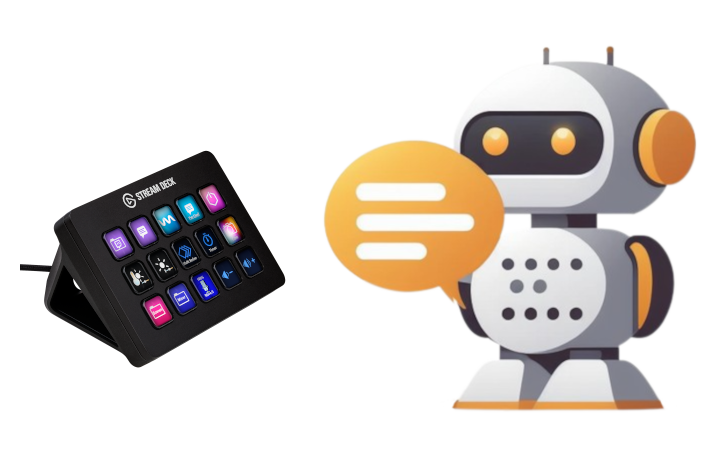 A.I. at your fingertips. Literally.
Press a button and have our AI process the text you've selected. In any application. Or press a button and bring up a freeform prompt to talk to our AI directly.
ChatGPT, but better.
Start your conversation through our Stream Deck plugin, and continue the conversation online with a better ChatGPT interface.
🗂️ Folders to organize chats. 🗣️ Custom prompts. ✍️ Message editing. 💾 Export data. 📋 History search. ⭐️ Favorites. 📷 Export screenshots of chats. 🏫 Prompt library. ↗️ Share charts. 🔎 Google. 🧑‍🎨 Generate stunning images. And more!
Select any text
Are you tired of copy-pasting text into ChatGPT? Select any text in any application and press a button. Done.
Any Prompt
DeckAssistant includes example prompts, but you can set any prompt. Any.
Freeform
Just want to ask the AI a question? Hit the freeform prompt button and type away.
Example: Correct Spelling & Grammar

Prompt Configuration
Add a prompt button, give it a title so you know what it does, change the icon to reflect the prompt, and either type in your prompt yourself or select one of the many examples!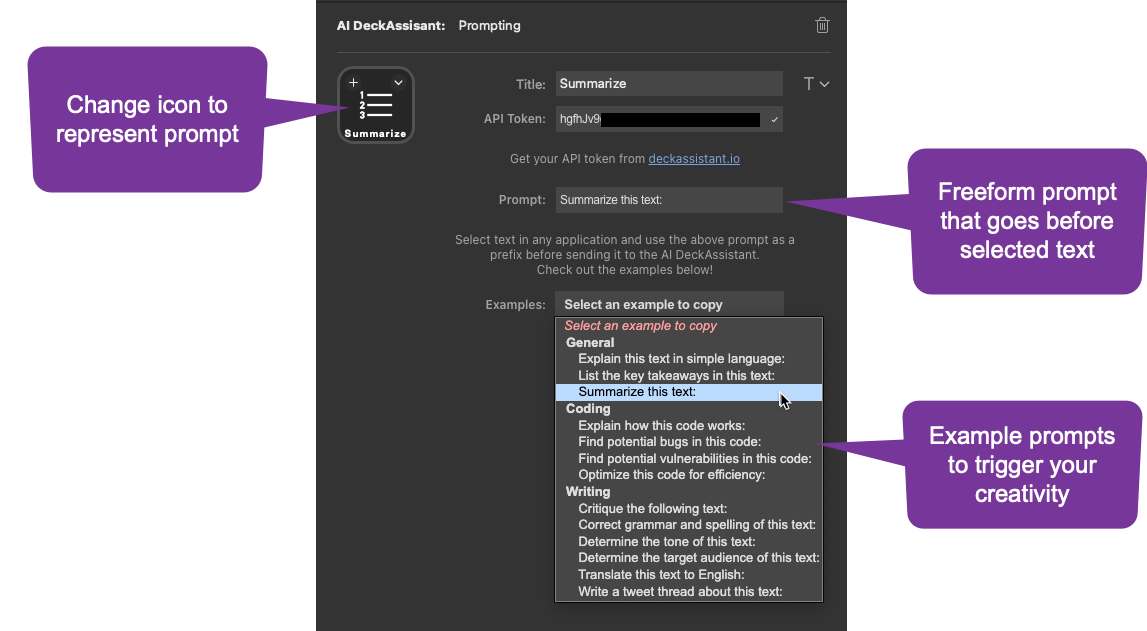 Subscribe for Updates
Be the first to know about updates by subscribing below, or follow me on @smitmartijn